Annual review of 2022
We look back at a fruitful year and recall everything that happened. In addition, we provide a preview of exciting upcoming events.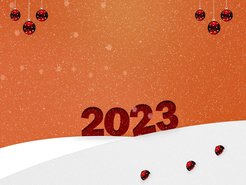 The year 2022 is coming to an end and we would like to present a little review.
New PhD researchers
We welcomed four new researchers: Emad Aamer, Dilsah Nur, Laura Lamkowski and Sahil Sethi joined the IMPRS, and we are very much looking forward to accompanying them on their way as PhD researchers.
Successful Defenses
We are particularly happy that Eric Schulze-Niemand, Reza Mahour and Sridhar Chellappa successfully defended their PhD theses.
Best PhD student award
Congratulations to Francesca Cascella, one of our former IMPRS PhD researchers, who was honoured as the best PhD student of the Department of Process and Systems Engineering in 2022.
PhD Representatives
The new IMPRS PhD Representatives have been elected: Zunain Ayaz and Supriya Bhaskaran won the election. Congratulations!
IMPRS Workshop
The IMPRS Workshop 2022 took place in the beautiful city of Wernigerode. We thank everyone who participated in the workshop. Around 40 doctoral researchers and professors attended. It was a great opportunity to exchange developments in their recent research, and we were very happy to be able to do the workshop live. We are very much looking forward to the next one!
Ladies Night for Women in Engineering Sciences
The Ladies Night for Women in Engineering Sciences celebrated its 10 years anniversary. Since 2016 the event takes place in cooperation with the Max Planck Institute for Dynamics of Complex Technical Systems Magdeburg. Thank you to everyone who worked on the realization of this important event series and to everyone who participated.
IMPRS Seminars
We thank Prof. Dr. Iryna Zenyuk and Dr. Rohan Karande for hosting IMPRS Seminars. IMPRS seminars are part of the IMPRS program and are an excellent opportunity for researchers to exchange current findings and challenges.
Skills Courses
IMPRS Skills courses are an essential part of the IMPRS program and are fundamental for becoming a successful scientist. The following skills courses took place this year:
Fast Forward – Agile Project Management
Resilience Training for Researchers
Good Manufacturing Practice
IMPRS Dialogues
The IMPRS Dialogues are a great opportunity for the IMPRS coordination office to stay connected to the doctoral researchers and have also created the framework to talk about the following topics:
Sustainability
International Research Stays
Feedback on the IMPRS Workshop
Where to find help with mental health issues
Outlook for the Next Year
In the next year, you can look forward to:
Jan. 13, 2023 IMPRS Seminar – Tandem Talk: Kirandeep & Prof. Stoll & Prof. Benner
Jan. 23, 2023 Selection Colloquium of the IMPRS Call
Mar. 12 – 14, 2023 the IMPRS Workshop
Aug. 28 – Sept. 1, 2023 IMPRS Summer School
An Information Session regarding International Research Stays
More Skills Courses and Seminars
PhD Defences
We wish you all a wonderful 2023 and are looking forward to the next year!