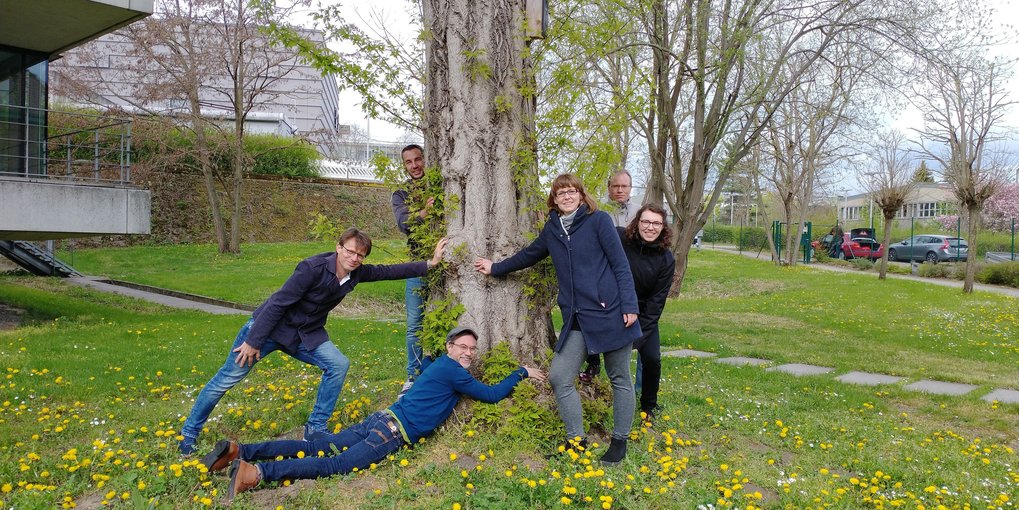 Sustainability at the MPI
For information on the Max Planck Sustainability Network or if you want to join the network, please go to the network website:
https://www.mpi-magdeburg.mpg.de/sustainability-workshop-2019
Renewable energy, resource-saving production processes and efficiency improvement have been core research topics at the MPI Magdeburg since its inception. For some time, the issue of sustainability has been important not only as research subject, but it has been also playing an increasingly important role in scientists' daily routines. Thus, a group of employees of the institute has united to raise awareness about our Sustainability Research Center. Some important initiatives have already been launched:
Introduction of recycled paper in numerous printers
Rental bicycles for the staff
Awareness of waste paper collections in the offices
Direct recycling of conference papers as painting paper for kindergartens
Planting fruit trees in the garden of the MPI
Harvesting and processing the garden's fruits
Own beehive in the garden of the MPI
Fairly traded laboratory clothing

New ideas are constantly discussed in a Sustainability Café, which welcomes all members of the institute. Concrete projects are proposed to the administration and implemented in close consultation with the institute's management and technology departments. The approaches of the Magdeburg Max Planck Institute for Sustainable Research are presented to the public during the Long Night of Science and the Long Week of Sustainability in Magdeburg. At the same time, the group is not only exchanging information and cooperating with the Sustainability Office of the neighboring Otto-von-Guericke University, but also establishing and reinforcing contacts with other local organizations. Finally, the Magdeburg Sustainability Group would like to initiate an even broader discussion within the Max Planck Society on the topic of sustainable research.

Through the collaboration of colleagues from different departments the dialogue between different experts at the institute is strengthened. That is how scientific ideas emerge and allow new solutions for old problems from completely different and creative perspectives.