Good Manufacturing Practice
IMPRS Scientific Skills Course
Start:

May 6, 2021 09:00

End:

May 7, 2021 16:30

Location:

Magdeburg

Room:

Online

Host:

IMPRS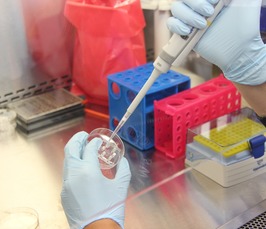 GMP (Good Manufacturing Practice) offers guidelines for quality assurance in the production of pharmaceuticals. Knowledge of GMP is often a crucial requirement when applying for industry jobs, especially in the pharmaceutical sector.
The course covers the most important aspects, such as:
· German GMP-Regulations & Medical Devices
· European & American GMP-Regulations Guidelines
· EU-GMP-Guideline: Documentation, Quality Control, Qualification and Validation, Production, Personnel, Premises and Equipment
· Pharmaceutical Packing
After successful examination you receive the GMP certificate by the certified educational provider.
Trainer: Dr. Felix Kern, Merck KGaA

Registration via online form:
https://www.mpi-magdeburg.mpg.de/3354215/registration