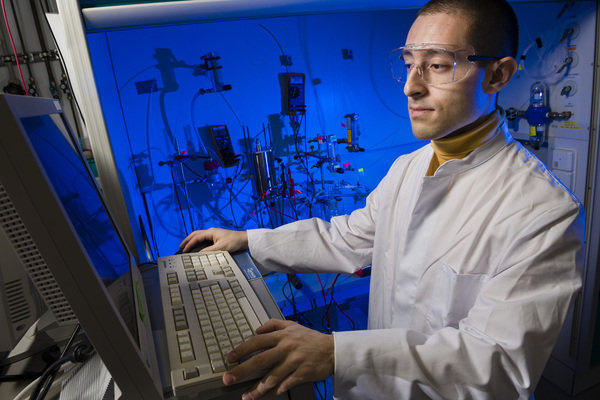 Chemical Production Systems
The research area Chemical Production Systems is structured according to the thermodynamic phases interacting in the processes.
Method development for the optimal design of catalytic gas phase process systems is emphasized in the Project "CatSys". In order to account for practical technical constraints (safety, recycle streams, production sites, complexity of process designs, etc.) in our Elementary Process Functions Methodology (EPF) approach, we have established discussion platforms around two case studies – the electrochemical chlorine production and the heterogeneously catalyzed synthesis of hydrogen cyanide – with leading chemical companies including BASF, Evonik and Bayer Materials, which is a particular feature of this project.