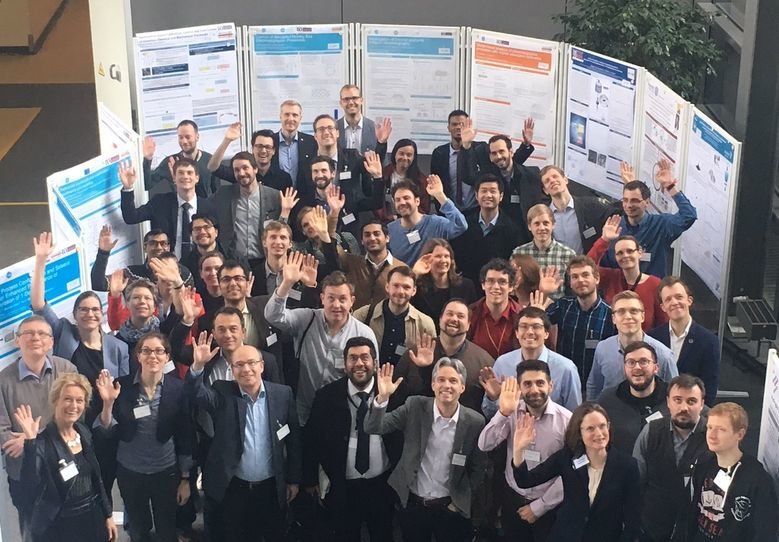 First IMPRS conference attracts more than 80 participants to Magdeburg
PhD students and young professionals discussed future trends of Process Engineering at YCOPE 2019
PhD students and young professionals discussed future trends of Process Engineering at YCOPE 2019
Current challenges, future trends and the delicate intersection between industry and academia. These and other hot topics were on the spotlight during the first International Young Professionals Conference on Process Engineering (YCOPE), hosted by the IMPRS between March 18-20 in Magdeburg. Bright young minds have discussed the latest on process engineering for three days in order to contribute to the ongoing debate on how to find cutting-edge solutions to the process industry.
It was the first time an international conference has been completely idealized, planned and executed by IMPRS students. The initiative reached impressive numbers: 83 participants from 17 institutes of eight countries came to Magdeburg and mingled among six keynote lectures, 23 talks and 37 posters.
Michael Knierbein, a student at the TU Dortmund, was awarded for the conference best poster with his work entitled "A Thermodynamic Approach to Explore the Effect of High Pressure and Co-Solvents on Reaction Kinetics".
For the students, it was a great opportunity to network with colleagues from different backgrounds in a small and intimate atmosphere - something harder when in bigger international events.
"YCOPE allowed valuable interactions between young scientists from diverse fields of process engineering", said Jennifer Uebbing, IMPRS student and YCOPE chair of external affairs. "We could search for unified future directions in light of current challenges posed, for example, by climate change, machine learning and even the diverse language adopted across professions", she added.

Process engineering deals with several key questions of our time. For instance, how to store renewable energy and how to produce better active pharmaceutic ingredients more sustainably, using less energy and generating less waste. There are, thus, plans for more.

"Our young scientists are working hard on these and other issues. The general reception was suprisingly good, and we observed a quite high engagement not only at the conference itself but also in social media. We are confident to repeat the event in the future, making it bigger and even more visible among young researchers. It is definitely something to be discussed", said Renata Malkes, IMPRS student assistant and the conference's PR officer.