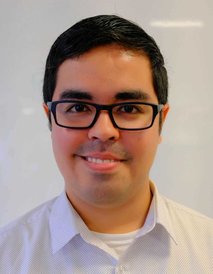 Edgar Ivan Sanchez Medina, M.Sc.
Max Planck Institute for Dynamics of Complex Technical Systems
Process Systems Engineering
Main Focus
Hybrid semi-parametric modeling for phase equilibria.
Machine learning for process optimization.
Graph Neural Networks for molecular property prediction.
Curriculum Vitae
2019 - M.Sc. Advanced Chemical Engineering with Process Systems Engineering, Imperial College London, United Kingdom.
2018 - B.Eng. Chemical Engineering, Universidad Nacional Autonoma de Mexico, Mexico.
2017 - Exchange student, University of California Riverside, United States of America.