Guesthouse
The institute has two guesthouses located right next to the main building, providing convenient and comfortable accommodation for up to three months stays in single rooms, one-bedroom and two-bedroom apartments. It is designated to have a place to stay for the first weeks. Please note that due to its small number of apartments, the institute's guesthouses can only give shelter for guests or staff members who work with us. We will be happy to help you to find a permanent place of residence.

Our guesthouses offer the following standards:
17 apartments
all rooms are furnished
fully equipped kitchen
Internet access (connecting your laptop to the institute's guest network)
in the price are included:

cable TV
bed linen and towels
coin-operated washing machines and dryer

no breakfast service, but shops are nearby (bakery, supermarket)
If there is no reception service in our guest house (please note the opening hours), you will receive the key to your apartment upon your arrival at the registration desk at the MPI.

A convenient way to get breakfast or lunch is to use the cafeteria of our institute offering sandwiches and snacks in their shop on the ground floor, from 8:00 am to 2:00 pm on labor days.
We'd like to wish you a pleasant stay in our guesthouses! Please help to keep its comfort and standards high.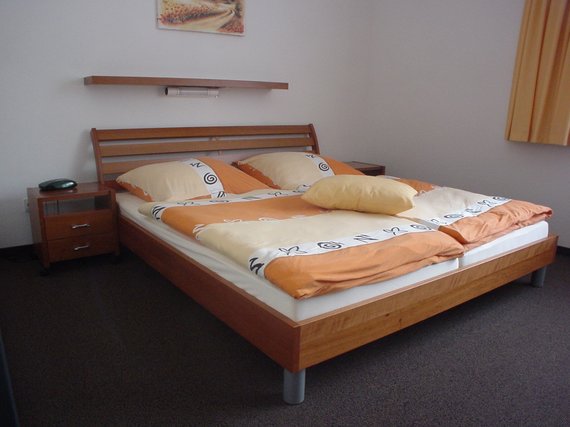 Double-room Guesthouse 2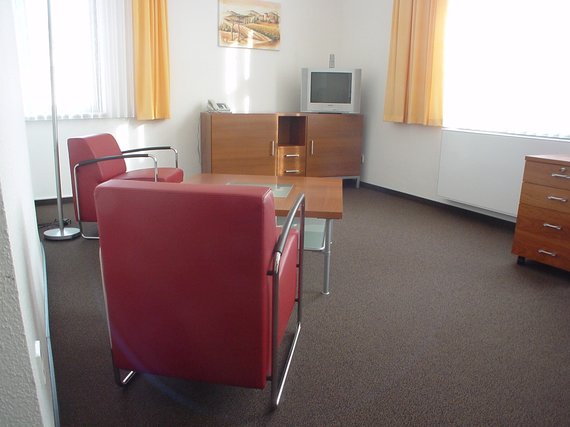 Room Guesthouse 1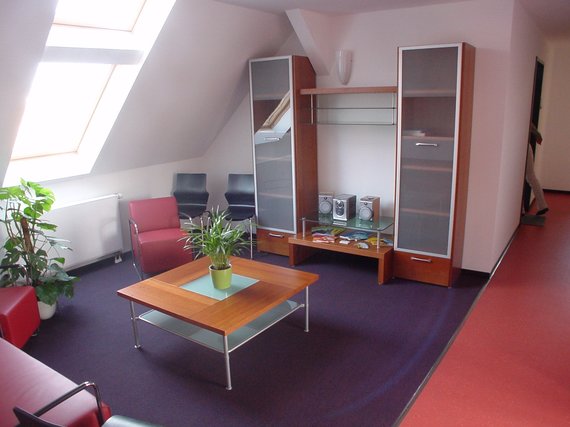 Common room Guesthouse 1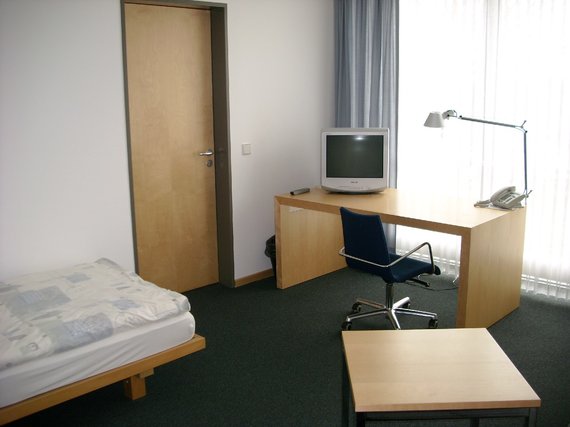 Single-room Guesthouse 1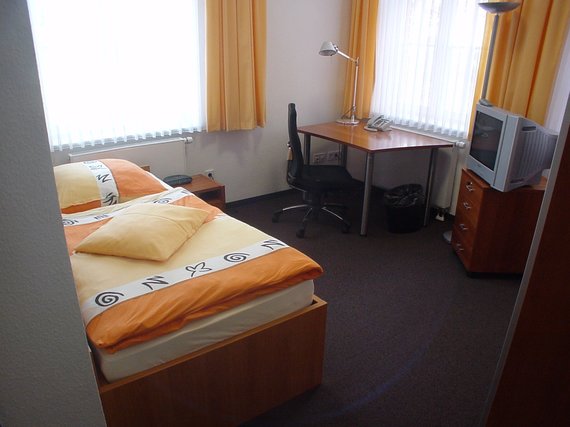 Single-room Guesthouse 2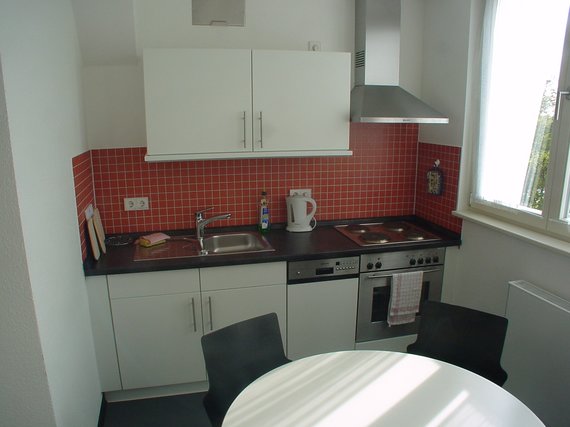 Kitchen Guesthouse 2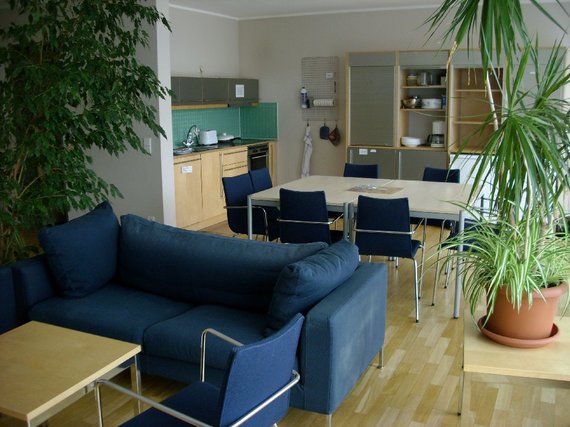 Kitchen Guesthouse 1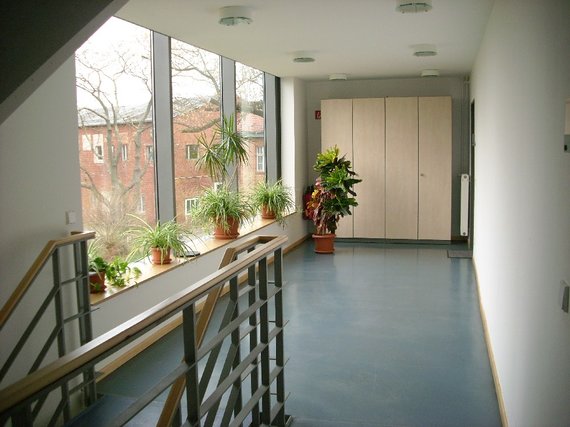 Corridor Guesthouse 1