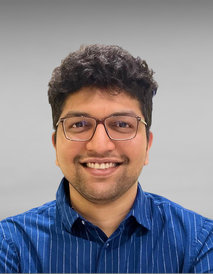 © Ashwin Nayak
Dr. Ashwin S. Nayak
Computational Methods in Systems and Control Theory
Max Planck Institute for Dynamics of Complex Technical Systems
Main Focus
Mathematical modelling and simulations of coupled multi-physical systems.
My current focus is on reduced-order methods in coupled non-linear dynamic systems. I am also an ardent advocate of open-source software in research.
Curriculum Vitae
Ph. D. in Mathematical Modelling and Numerical Simulation, University of A Coruña, Spain (2021).

M. S. in Computational Science, University of California San Diego, USA (2018).

B. Tech. in Mechanical Engineering, National Institute of Technology Karnataka, India (2012).