Inaugural Lecture of Dr. Feliks Nüske: Data-driven Modeling of Dynamical Systems - Analysis and Model Reduction
Inaugural Lecture of Dr. Feliks Nüske, Research group Data-driven Modeling of Complex Physical Systems (DMP), Max Planck Institute Magdeburg
Date:

May 12, 2022

Time:

02:00 PM - 03:00 PM (Local Time Germany)

Speaker:

Dr. Feliks Nüske

Head of the research group Data-driven Modeling of Complex Physical Systems (DMP) at the Max Planck Institute Magdeburg

Location:

Max Planck Institute Magdeburg

Room:

Hybrid talk: Online and in the Big Seminar Room "Prigogine"

Contact:

sek-csc@mpi-magdeburg.mpg.de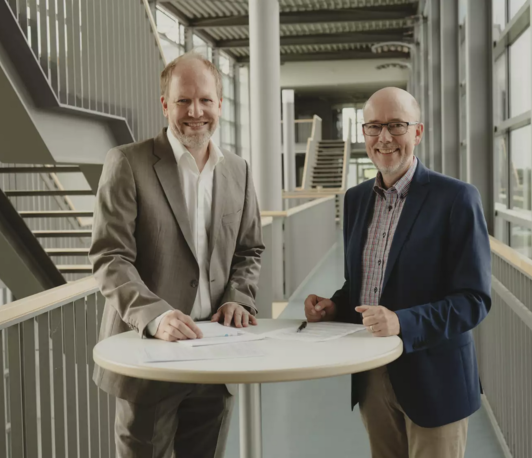 The colloquium will be held online and in the Big Seminar Room "Prigogine". Capacity of 40 seats in the room. Please wear a medical mask.
Link Zoom Meeting:
https://zoom.us/j/98091481626?pwd=Ymw2QXVaSE0yWm1DbzNMbGVnby82Zz09
Meeting-ID: 994 1575 0761
Kenncode: 887953
Abstract
Data-driven Modeling of Dynamical Systems - Analysis and Model Reduction
Computer simulations of complex dynamical systems are ubiquitous in the natural and engineering sciences. However, efficiently generating sufficient simulation data in order to make reliable predictions for real-world applications - such as molecular systems at atomistic or quantum resolution - remains an open problem. In this context, leveraging the capabilities of modern machine learning techniques has attracted significant attention in recent years.
In this talk, Feliks Nüske will introduce the Koopman operator framework for data-driven modeling of dynamical systems. He will provide an overview of relevant algorithms including illustrative examples. Furthermore, he will explain in more detail how the resulting models can be used to extract slow modes of the dynamical system, as well as reduced models. Finally, he will provide an overview of open research questions for the coming years.