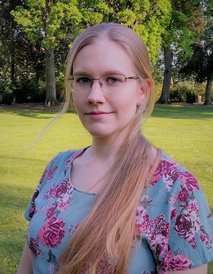 Computational Methods in Systems and Control Theory
Max Planck Institute for Dynamics of Complex Technical Systems
Main Focus
Other interests:
Numerical linear algebra and scientific computing in general
f(A)b, i.e., the computation of a matrix function times a vector

Krylov subspace methods

High-performance computing

Backward stability analysis

FAIR data principles and open access in science
Curriculum Vitae
2007 - 2012: Bachelors in Mathematics and Spanish at Temple University (TU), Philadelphia, PA, USA.
2012 - 2015: Masters studies in Mathematics at TU.
2015 - 2018: Doctoral studies in Mathematics at TU and Bergische Universität Wuppertal (BUW), Wuppertal, Germany.
2018 - 2019: Postdoc at Swiss Federal Institute of Technology Lausanne (EPFL), Lausanne, Switzerland.
2019 - 2020: Postdoc at Charles University, Prague, Czech Republic.
2021: Career break in Zürich, Switzerland.
2022 - present: Postdoc in Data, Infrastructure, Software & Computing Team at MPI Magdeburg.  Guest member of Numerical Linear and Multilinear Algebra Team.