15th Science Night in Magdeburg - May 29, 2021 - digital and interactive
15th Science Night in Magdeburg
Start:

May 29, 2021 18:00

End:

May 30, 2021 00:00

Location:

Magdeburg

Host:

Max Planck Institute Magdeburg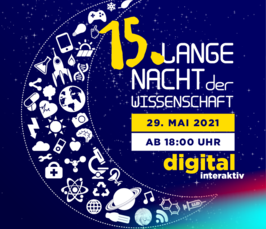 We will carry out the Science Night in Magdeburg as a virtual event for the first time. It is scheduled for the 29th May, from 6.00 a.m. to midnight on the online platform www.wissenschaft.magdeburg.de

The City of Magdeburg and the scientific institutions are planning a mixed programme of livestreams, panel discussions, interactive experiments, and more, all created for the citizens of Magdeburg and other people who are generally interested in science.
Our MPI will contribute videos and talks explaining the state-of-the-art of our research.