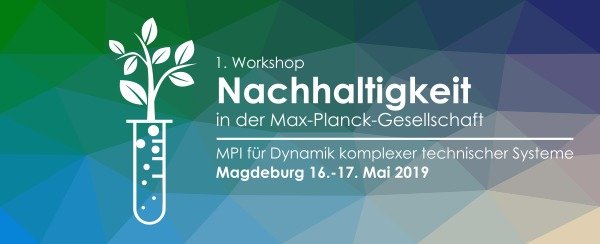 Important information for registered participants
Get prepared for our workshop!
The information and hints given here will be updated constantly – if you have suggestion to improve the information – let us know! Found a spelling error or weird English – let us know!
Participation and Cancellation
Of course we are looking forward to seeing you in Magdeburg! Should you not be able to come or you changed your mind, then please let us know, so that someone from the waiting list can take your space.
Language
During your registration we had inquired your language preference. Five participants wished for English, and five participants strongly preferred German. However, for the majority both options would work. We would like to make full participation possible in terms of listening but also contributing. So we will adapt spontaneously to the specific needs…
Who is who and what is going on
We want to get to know each other and learn what is going on in your institute. Ideally, colleagues from the same institutes present themselves together. We would be very grateful if you could prepare a 1-slide powerpoint presentation for the representatives of your institute and maybe even first sustainability projects at. Please upload it here and name it in the following pattern: "sustainability-mpi-xy-city.pptx":
https://owncloud.gwdg.de/index.php/s/bxnsKRWbcAZUIPO
Click on the folder "Institute Presentations" and upload by "drag & drop".
Logo
Every network needs a logo and so do we! Something that represents the MPG and all its three sections and of course the aspect of sustainability. Be creative and upload a first sketch here:
https://owncloud.gwdg.de/index.php/s/bxnsKRWbcAZUIPO
Click on the folder "Logo Suggestions" and upload by "drag & drop".
Photographer
We would like to have some photos as a souvenir from our workshop – who is good in taking photos? Get into contact!
Topics
During registration you have submitted topics of interest and sustainability measures at your institute. You can find the entire collection here:
https://owncloud.gwdg.de/index.php/s/bxnsKRWbcAZUIPO
Click on the folder "Topics".
At our workshop there will be a "board of ideas" on which we will collect further ideas and topics. At the second day of our workshop we want to prioritise these suggestions and form teams in which we will work on the defined topics.
Poster
If you are bringing a poster and haven't told us yet, do so to make sure that we have enough poster walls.
Accommodation
Please make sure to take care of your accommation. Couchsurfing guests will receive an e-mail.
Video Broadcasting
This is going to science fiction: we will try to broadcast the program on Thursday from 13:00 – 18:00, i.e. the presentations, via internet for interested colleagues who are not able to come to come to Magdeburg. With this concept we want to test ways to meet without emitting CO2 by business trips. Let us know if you don't want to be filmed.
Next Network Meeting
Many colleagues who can't join this year's meeting asked whether we will have a similar meeting next year. This is a question we also would like to address during our workshop. You can discuss within your sustainability group whether you want to host the next meeting at your institute.
Congratulations!
You made it through these lengthy hints – if you have any questions or found a spelling error contact us: