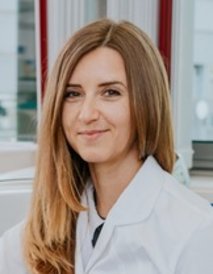 Bioprocess Engineering
Max Planck Institute for Dynamics of Complex Technical Systems
Main Focus
I am interested in defective interfering particles (DIPs) of Influenza virus A and its influence on bioprocesses. The aim of my first project is to understand the dynamics of influenza A virus DIP replication and the mechanism of interference on a molecular level. The findings can lead to new options to increase process yields in influenza vaccine production.
Due to their interference with standard virus, DIPs have the potential to be used as antivirals. In my second project I want to deliver approaches to manufacture such an antiviral, previously grown in eggs, in chemically defined suspension culture
(Wasik et al. 2017).
Wasik MA, Eichwald L, Genzel Y, Reichl U (2017) Cell culture-based production of defective interfering particles for influenza antiviral therapy. Appl Microbiol Biotechnol. doi: 10.1007/s00253-017-8660-3.