Active Climate Protection, Physical Exercise und Fun in Magdeburg
Who is biking the most kilometres: our scientists, technical employees or employees from our central divisions? Compete worldwide and at our own institute. Participate in the Academic Bicycle Challenge - in June 2022 here at the MPI!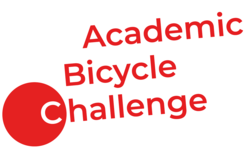 The Academic Bicycle Challenge (ABC) combines joyful cycling, healthy exercise, and climate protection. The common goal: collecting as many cycled miles as possible.
The ABC is the new international Cycling Contest for universities, colleges and scientific institutes. The ABC looks for academic institutes with the most active cyclists on the road in the world.
Let us show, that fitness and also climate protection are important for us and let us bike for that. Collect kilometres for your group and for our MPI! All kilometres count – everywhere- whether in your leisure time or on the way to work.
HOW DOES IT WORK:
Register: Get the free ABC-App for your smartphone (Google Play or App Store) and activate your attendance in the App-settings (In the Naviki app go to Settings → Contests → ABC!).
Build Teams and Enter ABC: Build a team from min. 5 - max. 10 persons from your research or central group and put the name of the team in the app.
Cycle: Afterwards cycle and record all your trips from June 1st to 30th with the ABC-App (switch on the GPS of your phone). So you collect kilometres for your team and for our institute.
Compare: Here you will find yourself (your nickname) and your team within several rankings: https://www.go-abc.org/de/leaderboards/
On July 7, 2022, the awarding ceremony will take place on the occasion of our MPI Summer Party (winning-team, internal individual ranking).