In Memoriam: ­Prof. Babatunde A. Ogunnaike
With deep sadness and regret we learned that Prof. Dr. Babatunde A. Ogunnaike, Professor at the Chair of Chemical Engineering, Center for Systems Biology at the University of Delaware, has passed away.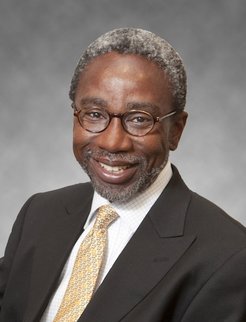 Babatunde Ogunnaike served our institute as member of our Scientific Advisory Board from 2018 to 2022.
Professor Ogunnaike was a world-leading researcher in the field of process control, where he combined his profound practical insight with advanced theoretical methods to achieve powerful new solutions. Part of this work was also inspired by his interest in modeling and analyzing biological systems, where, in turn, he achieved fundamental new insights by introducing the principles of system theory. He has received many honors and awards for his groundbreaking scientific work.
We are very grateful for having had the opportunity to work with Babatunde Ogunnaike for many years. Our deepest sympathy goes to his family and close friends.
The Board of Directors and staff of the Max Planck Institute for Dynamics of Complex Technical Systems Magdeburg
February 2022