Virtual Max Planck Colloquium: Prof. Charlotte Williams, Professor of Inorganic Chemistry, University of Oxford: Using Catalysis to Make and Recycle Polymers
Virtual Max Planck Colloquium: Prof. Charlotte Williams, Professor of Inorganic Chemistry, University of Oxford
Datum:

02.02.2023

Uhrzeit:

14:00 - 15:00

Vortragende(r):

Prof. Charlotte Williams

Professor of Inorganic Chemistry and Associate Head of Department (Research) in Oxford Chemistry, University of Oxford, UK

Ort:

Max-Planck-Institut Magdeburg

Raum:

Virtuell via Zoom

Kontakt:

sek-pse@mpi-magdeburg.mpg.de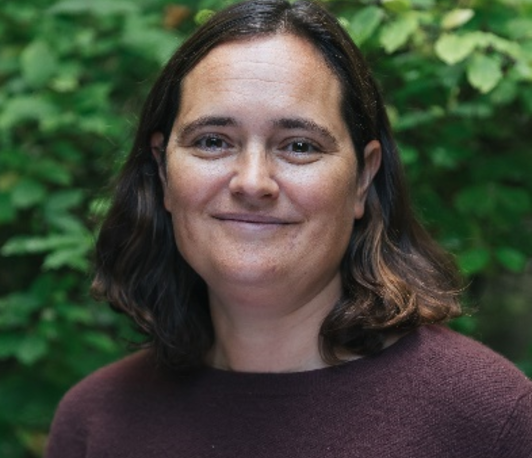 New Perspectives for Basic Physical, Chemical and Biological Research in Process Engineering
In der Kolloquienreihe zu den "Physikalisch-Chemischen Grundlagen der Prozesstechnik" mit international führenden Wissenschaftlerinnen und Wissenschaftlern werden neue Herausforderungen auf diesem und benachbarten Forschungsgebieten identifiziert und Potentiale ausgelotet.
Das Kolloquium wird online via Zoom übertragen.
Using Catalysis to Make and Recycle Polymers
Polymers are some of the highest volume products of the chemical industry but their manufacturing, use and disposal causes pollution. Production alone is responsible for > 1 Gt/annum of carbon dioxide emissions, ~ 3 x more than the annual emissions of the UK. Recycling options are limited and environmental contamination by legacy plastic fragments has contaminated the planet and pervades the food chain. We urgently need to re-examine the design, production and disposal of polymers. There are many approaches to the problem, this lecture focuses on the potential for some classes of oxygenated polymers, including polycarbonates and polyesters, to overcome some of the problems posed by hydrocarbon polymers. One challenge of using oxygenated polymers is that both the understanding of their polymerization catalysis, structure-property relationships and recyclability tends to be less well developed.1 This lecture focusses on trying to gain fundamental understanding of the chemistry of polymerization, polymers and depolymerizations. A case study on polycarbonates will be presented, including catalysis for carbon dioxide/epoxide ring-opening copolymerizations (ROCOP), how carbon dioxide can be used to improve properties of ductile plastics, polymer electrolytes and catalysed chemical recycling. In the first part, a series of different heterodinuclear catalysts will be presented, these catalysts have structures comprising M(II)M'(II) and M(I)M(III) structures, with different ancillary ligands and where M(II) = Mg(II), Zn(II), Co(II) and other transition metals, where M(I) = s-block metals like Na(I), K(I) and M(III) = Co(III) or Al(III).2,3 Polymerization kinetics and DFT calculations are used, together with catalyst structural investigations, to support various mechanistic hypotheses and the factors controlling metal synergy in some catalysts will be discussed.3,4 The lecture will next examine how switchable polymerization catalysis can be applied to improve the properties of carbon dioxide derived polymers and plastics.5 It will focus on two case studies: the toughening of plastics and the production of solid state electrolytes for lithium ion batteries.5,6 In the final part, the catalysis of depolymerization will be examined and catalysts allowing recycling to 'true' monomers will be discussed.7,8
References
1) Diment, W. T.; Lindeboom, W.; Fiorentini, F.; Deacy, A. C.; Williams, C. K., Acc. Chem. Res. 2022, 55 (15), 1997.
2) Deacy, A. C.; Moreby, E.; Phanopoulos, A.; Williams, C. K., J. Am. Chem. Soc. 2020, 142 (45), 19150.
3) Deacy, A. C.; Kilpatrick, A. F. R.; Regoutz, A.; Williams, C. K., Nature Chem. 2020, 12 (4), 372.
4) Deacy, A. C.; Phanopoulos, A.; Lindeboom, W.; Buchard, A.; Williams, C. K., J. Am. Chem. Soc. 2022, 144 (39), 17929.
5) Sulley, G. S.; Gregory, G. L.; Chen, T. T. D.; Carrodeguas, L. P.; Trott, G.; Santmarti, A.; Lee, K. Y.; Terrill, N. J.; Williams, C. K., J. Am. Chem. Soc. 2020, 142 (9), 4367.
6) Gregory, G. L.; Gao, H.; Liu, B.; Gao, X.; Rees, G. J.; Pasta, M.; Bruce, P. G.; Williams, C. K., J. Am. Chem. Soc. 2022, 144 (38), 17477.
7) McGuire, T. M.; Deacy, A. C.; Buchard, A.; Williams, C. K., J. Am. Chem. Soc. 2022, 144 (40), 18444.
8) Singer, F. N.; Deacy, A. C.; McGuire, T. M.; Williams, C. K.; Buchard, A., Angew. Chem. Int. Ed. 2022, 61, e202201785.
About Professor Charlotte Williams

Charlotte Williams is a professor of Inorganic Chemistry and an EPSRC Established Career Research Fellow in the Department of Chemistry at the University of Oxford. Her research interests lie in polymerization catalysis, inorganic and polymer chemistry. She is particularly focussed on carbon dioxide utilization by copolymerization and on the production of bio-derived polyesters, polycarbonates and block polymers. She is a Fellow of the Royal Society. Her work has been recently recognised by the Leverhulme Medal of the Royal Society, The Royal Society of Chemistry Tilden Medal (2021), an OBE for Services to Chemistry (2020), Macro Group UK Medal (2019), DeChema Otto Roelen Catalysis Medal (2018), The UK Catalysis Hub Sir John Meurig Thomas Medal (2017) and the Royal Society of Chemistry Corday Morgan Medal (2016).