Virtual Max Planck Colloquium: Prof. Dr. Selin Kara, Process engineering strategies towards efficient biocatalytic processes, Aarhus University
Virtual Max Planck Colloquium: Dr. Laura Torrente, The role of green ammonia in a future carbon-free energy landscap, University of Cambridge
Datum:

22.09.2022

Uhrzeit:

14:00 - 15:00

Vortragende(r):

Prof. Dr. Selin Kara

Department of Biological and Chemical Engineering, Aarhus University, Denmark, and Institute of Technical Chemistry, Leibniz University Hannover, Germany

Ort:

Max-Planck-Institut Magdeburg

Raum:

Virtuell via Zoom

Kontakt:

sek-pse@mpi-magdeburg.mpg.de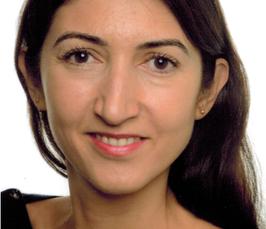 The Max Planck Institute (MPI) for Dynamics of Complex Technical Systems, in Magdeburg/Germany, is organizing a series of Virtual Max Planck Colloquia with internationally leading scientists as speakers in order to screen the research field "Physical and Chemical Fundamentals of Process Engineering", and to identify the scientific frontiers and new challenges in that field and in neighbouring research areas.
Das Kolloquium findet virtuell statt.


Abstract
The application of nature's catalysts "enzymes" for the synthesis of chemicals is a key emerging field of industrial biotechnology to meet current and future needs of our society for sustainable manufacturing of chemicals. Nature uses an elegant and efficient synthetic strategy: Coupling enzymes in multi-step pathways without intermediate isolation and purification steps with a precise spatial control of catalysis. Inspired by nature, the design of multi-step biotransformations has been attracting great attention within the biocatalysis community. The talk covers enzymatic (cascade) reactions and demonstration of those at the industrially relevant conditions with the help of process engineering. In particular, two use cases will be introduced covering peroxygenases and decarboxylases in cascading systems exploring the use of non-conventional media and different operational mode for enhancing the efficiency of these enzymatic applications.