MPI Kolloquiumsreihe: The role of green ammonia in a future carbon-free energy landscape, Dr. Laura Torrente, University of Cambridge
MPI Kolloquiumsreihe: The role of green ammonia in a future carbon-free energy landscape, Dr. Laura Torrente, University of Cambridge
Datum:

21.07.2022

Uhrzeit:

14:00 - 15:00

Vortragende(r):

Prof. Laura Torrente

Department of Chemical Engineering and Biotechnology, Head of Catalysis and Process Integration group, University of Cambridge, UK

Ort:

Max-Planck-Institut Magdeburg

Raum:

Virtuell via Zoom

Kontakt:

sek-pse@mpi-magdeburg.mpg.de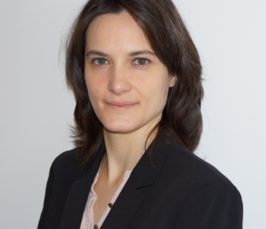 Das Max-Planck-Institut Magdeburg lädt Sie herzlich zu seiner öffentlichen Kolloquiumsreihe ein. Hochrangige WissenschaftlerInnen verschiedener Fachgebiete aus renommierten Forschungseinrichtungen aus Deutschland und weltweit präsentieren ihre Forschungsarbeit.
Das Kolloquium findet virtuell statt.
Abstract
When Fritz Haber and Carl Bosch developed the artificial nitrogen fixation process (the so-called Haber-Bosch process), they put ammonia in the centre of the first chemical global revolution, enabling the expansion of the population with its use as fertilisers. This seminar will focus on the technological challenges to enable a second ammonia revolution as a portable long-term (days to months) energy storage vector versus the short-term storage (seconds to hours) offered by electrochemical storage (i.e. batteries). Green ammonia offers unique opportunities due its high hydrogen content, known handling and existing transport infrastructure. As such, it can reshape the current energy landscape by directly replacing fossil fuels in transportation, heating, electricity, etc. In addition, new economic opportunities will arise as many countries will inevitably become net-energy importers/exporters with the outlook of a renewable energy market similar to the current one based on fossil fuels.
The future of a carbon-free society, and indeed the electrification of the chemical industry, relies on the use of intermittent and variable renewable energy supply (solar, wind, hydro) to power chemical processes such ammonia synthesis. Combining catalysis and material development with reactor, we present a novel integrated single-vessel green ammonia production process in an attempt to re-defined the conventional, high capital, steady-state Haber-Bosch process. In addition, our techno-economic analysis highlights the paramount importance of the flexible and fast ramping capabilities of the green ammonia synthesis as well as the need for tailored approaches and efficient strategies for dynamic operation.
About Dr. Laura Torrente

Dr Laura Torrente is a Reader in the Department of Chemical Engineering and Biotechnology at the University of Cambridge where she lead the Catalysis and Process Integration group. She has expertise in the areas of reaction engineering, process integration, sustainable chemical processes and energy. She is a member of the UK Catalysis Hub. Her research is being supported by the UK Research Council, Horizon 2020, Innovate UK and industry; having been recently awarded an ERC Consolidator grant. She has received the Future leaders in Engineering Sponsorship Award and the Rushlight Carbon Capture and Storage Award. She has recently co-author a policy brief document commissioned by the Royal Society entitled "Ammonia: zero-carbon fertiliser, fuel and energy store" (royalsociety.org/green-ammonia).