Ladies Night for Women in Engineering Sciences
Ladies Night for Women in Engineering Sciences
Start:

Apr 19, 2021

End:

Apr 23, 2021

Location:

Magdeburg

Room:

Virtual Event

Host:

OvGU in coorperation with MPI & Fraunhofer IFF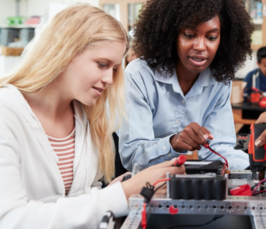 The next Ladies Night for Women in Engineering Science is coming soon. The initiative is part of an Otto von Guericke University Magdeburg (OVGU) effort to support young female scientists with a focus on women's career paths.
The event is primarily targeted at female students, PhD candidates, and young scientists in the engineering field of the MINT disciplines.

The whole programme is to be announced soon.
You can find more details via on the Ladies Night Homepage and soon here on the website.