Scientific Skills Course
Course: Scientific Writing
Start:

Jul 2, 2020 09:00

End:

Jul 4, 2020 12:00

Speaker:

Alexander Schiller

Location:

Magdeburg

Room:

via online tool

Host:

IMPRS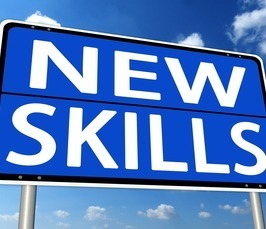 Excellent science is more than research. That is why we offer our students the opportunity to develop their soft skills. Our scientific skills courses are part of a wide range of lectures and seminars that we offer every year.


This workshop focuses on the topic of scientific writing. Every PhD student have to face similar challenges during the PhD process.
How to write a scientific text ?
How do I read and manage literature?
How to use numbers and statistics?
The workshop takes place via online tool. Information will follow via email.
For registration, send a mail to imprs@mpi-magdeburg.mpg.de and add a a short text (max. 300 characters incl. spaces) which describes your motivation and/or your expectations of the course.
To support you with these questions we invited "Schiller & Mertens." Together with the trainer you discuss this questions and learn methods to handle these challenges.