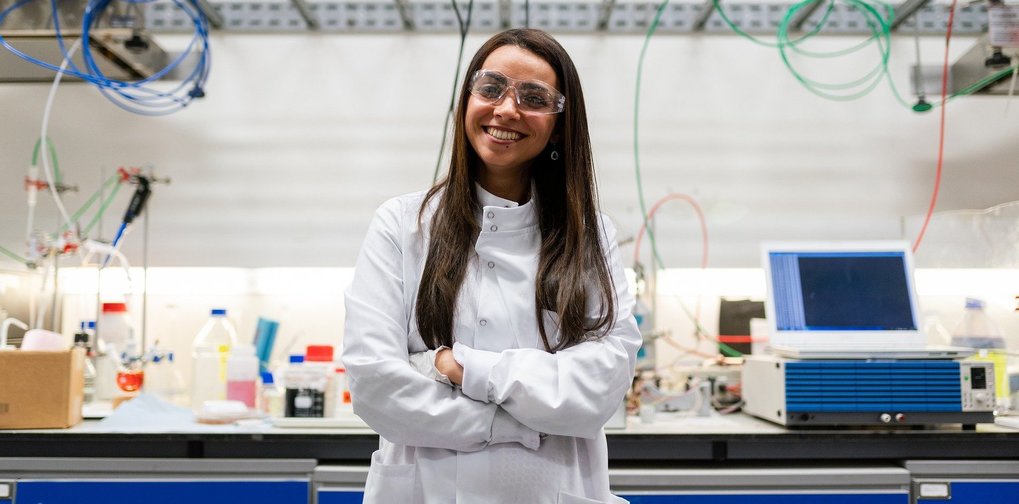 Upcoming:  Ladies Night for Women in Engineering Sciences
The Ladies Night for Women in Engineering Sciences offers young academics (students, dotorists) the opportunity to find out about career paths in the STEM field.
Since 2016 it has been taking place in cooperation with the Max Planck Institute for Dynamics of Complex Technical Systems Magdeburg and now for the first time also in cooperation with the Fraunhofer Institute Magdeburg.
The event will take place online this year.
In the week from April 19 to 23, 2021, you can look forward to an exciting program including lectures, workshops, application portfolio checks and a panel discussion.
PROGRAM
Tuesday, April 20
14:00: Workshop "Let's Talk About Networks!" by Prof. Dr. Andrea Wolffram
16:00: Introduction and presentation of AxeTrading with Coffee Talk and Q&A
Wednesday, April 21
9:00- 17:00: Workshop "Successful communication and negotiation in science"
Thursday, April 22
13:00 - 15.30: Professional feedback and assistance for a perfect application: Registration via career@ovgu.de
15.30 - 16.30: "Get together with doctoral researchers" – exchange with others about opportunities and challanges in academia
17:00: Main event

Opening session by Otto von Guericke University, Max Planck Institute and Fraunhofer Institute Magdeburg
Lecture by office for equal opportunities (BfG)
Short presentation of different companies

Speech by Dorothea-Erxleben-Professor Dr. Andrea Beck 

Awards for young researchers
Friday, April 
23
9:00:
Career Breakfast with Dow 

13:30:
Talk by Dr. Julia K. Schmidt (BASF) 

16:00:
Talk by Dr. Katja Bettenbrock (MPI)
Please register via ladiesnight@ovgu.de and indicate which event you would like to participate in. You will receive the login details via mail.
Have a look on the flyer for more information.