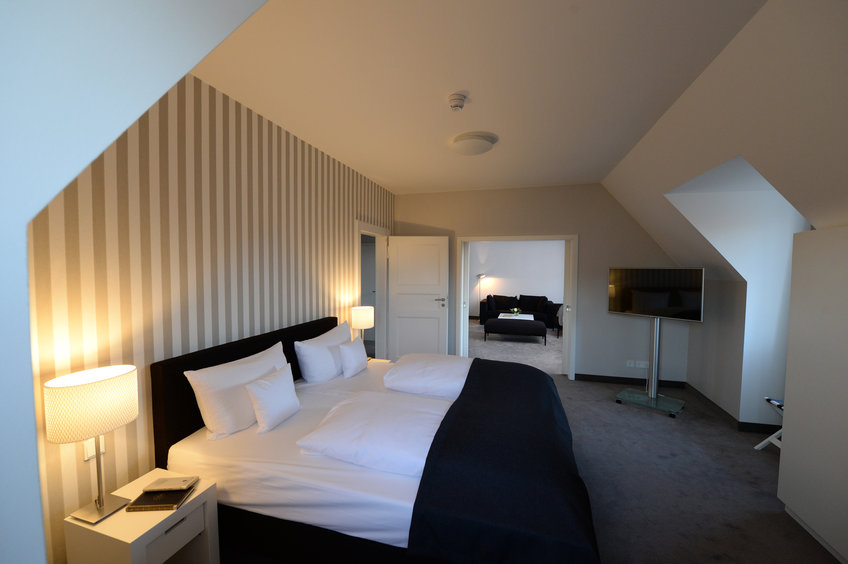 Accommodation
Harnack House
--- FULLY BOOKED ---
The Harnack House offers the GlycoBioTec participants a contigent of 69 rooms.The business center of the Harnack-Haus provides its guests three PC units, one connected laser printer, internet access and a copy machine.
The room prices for standard rooms per night are as follows including breakfast:
Single: €80.61
Double: €107.72
Accommodation can be booked by contacting the Harnack House via info@harnackhaus-berlin.mpg.de and quoting the booking code "7295".
---
enjoy hotel Berlin City Messe
A contigent of rooms is available for GlycoBioTec attendees at the enjoy hotel Berlin City Messe. The enjoy hotel Berlin City Messe is located in the vicinity of the Harnack House. From the enjoy hotel the Harnack house can be reached by tram in around 20 min.
The room prices for standard rooms per night are as follows including breakfast:
Single: €60
Double: €70
Accommodation from our contigent can be booked via one of the following links:
German: Link
English: Link